Fully Automatic 1 to 2 Disposable Medical Surgical Face Mask Machine
Fully Automatic 1 to 2 Disposable Medical Surgical Face Mask Machine
https://www.youtube.com/watch?v=ko0qVJhPAb0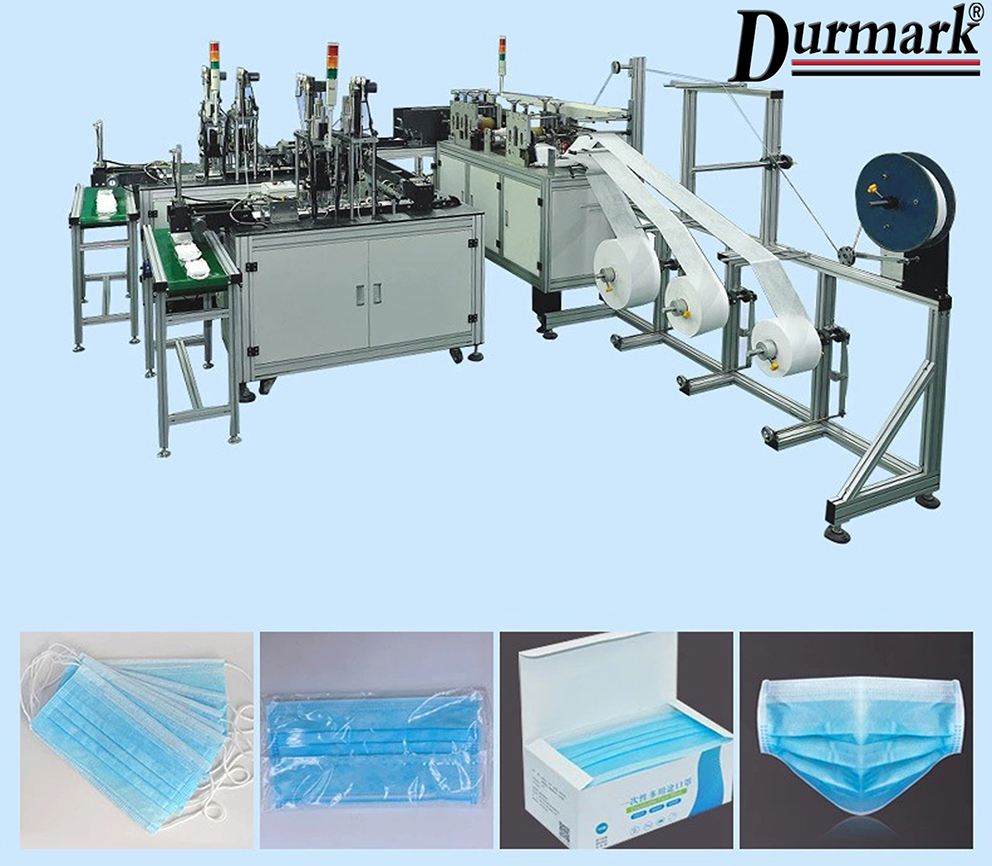 twins mask machine! Fully Automatic 1 to 2 Disposable Medical Surgical Face Mask Machine
Dmk full-automatic one drag two plane mask machine is a full-automatic production plane mask. It is composed of one body feeding machine and two ear band spot welding machines. It mainly includes coil feeding, folding and pressing, nose rib feeding, mask forming, mask cutting, ear band feeding and welding, finished product blanking and other processes, completing the whole production process from coil raw materials to finished products of mask. The mask has the advantages of comfortable wearing, no sense of pressure, good filtering effect and fit for human face shape. It can be applied to medical, electronic, mining, construction and other industries.
Complete automation without any manual operation.
High efficiency of production, output per unit time, production beat range 180-200pcs / min
Compact structure and small floor area.
High quality, yield over 99%, low failure rate.
Share your thoughts
Showing

6

of

0

reviews
Contact Us Now
Enter your inquiry details, We will reply you in 24 hours.
Phone can't be empty
Phone
Products can't be empty
Products you want
Verification code error

People who viewed this item also viewed