The Best Industrial Cutting Machine for Sale
Durmark is a leading Cutting Machine manufacturer in China. We can provide Laser Cutting Machine, Plasma Cutting Machine and Gantry Type Cutting Machine in various specifications.
---
Leading Cutting Machine Manufacturer
A cutting machine is an industrial machining tool used to cut and process sheet metal and most sheet materials (including sheet metal) in a special way. Industrial cutting machines can not only improve work efficiency, but also help small businesses reduce manufacturing costs.
---
As China leading Cutting Machine manufacturer, dumark focuses on providing metal cutting machine products and solutions that can meet customer needs. From us, you can get lower-priced, fully functional industrial cutting machines. If you need to buy, please contact us immediately!
MACHINE PERFORMANCE
More performance boost, less price boost
QUALITY ASSURANCE
Whole process inspection to ensure product quality
SOLUTION PROVIDER
Professional team provides complete solutions
---
Why Choose Us
Competitive Price
Our strong production capacity brings greater cost-effectiveness.
High Standard Service
The production adopts international standard parts.
Leading Design
Continuously innovative design makes production more efficient
Reliable Quality
Strong production team and QC team strictly control product quality and improve your production efficiency
Expert Solutions
Professional R&D team provides professional and perfect solutions for various industries
Technical Support
Provide 7*24 hours customer service and quick response, as well as perfect technical support
---

Laser Cutting Machine
The fiber laser cutting machine uses the international advanced fiber laser to output high-energy and density laser beam, and focuses on the surface of the workpiece, so that the area on the workpiece irradiated by the ultra-fine focal spot melts and gasifies instantly, and the automatic cutting is realized by moving the spot irradiation position through the numerical control mechanical system.
Plasma Cutting Machine
The desktop plasma CNC cutting machine is a machining method that uses the heat of the high temperature plasma arc to melt (and evaporate) the metal part at the workpiece cut and remove the molten metal by the high speed plasma cutting machine to form the incision. Laser desktop CNC plasma cutting machine is a high-speed, precision, small desktop cutting machine. Using man-machine interface, easy to install, easy to operate. The use of plasma cutting, especially for medium and thin non-ferrous metal sheet of automatic cutting cutting.
Gantry Type Cutting Machine
The CNC cutting machine for the gantry structure, is for metal sheet metal cutting equipment. Can achieve a variety of metal materials according to any pattern cutting cutting. Cutting the cutting surface in general without the need for surface processing. With a high degree of automation, easy to use, high precision, high reliability, operation, maintenance is very simple, widely used in a variety of machinery manufacturing for metal sheet cutting cutting. With 10.4 "VGA color LCD display, the system with automatic diagnostic function. Horizontal span of 3m, 4m, 5m, 6m and other specifications, are used bilateral drive, double-axis linear guide, standard for the horizontal gauge 4m, vertical rail Length of 8m, single flame or single plasma cutting method, automatic ignition; can also be added into the flame and plasma dual-use cutting method. Longitudinal guide length of each section 2m, according to user requirements to install the extended rail and widen the beam span; Can be configured according to user requirements more cutting torch or special-shaped cutting and strip cutting dual-use, can also be configured with intersecting line cutting support.
---
Check Out Our Popular Cutting Machine
---
Precision Machining Equipment
Durmark currently has more than 140 sets of advanced processing, testing and measuring equipment. There are more than 30 large-scale CNC precision and high-efficiency machining centers such as imported floor boring and milling machines, CNC gantry, and vertical machining centers. There are more than ten sets of various precision measuring instruments such as three-coordinate measuring instruments and laser interferometers. Advanced processing equipment and precise testing instruments provide a strong guarantee for the improvement of product quality and production efficiency.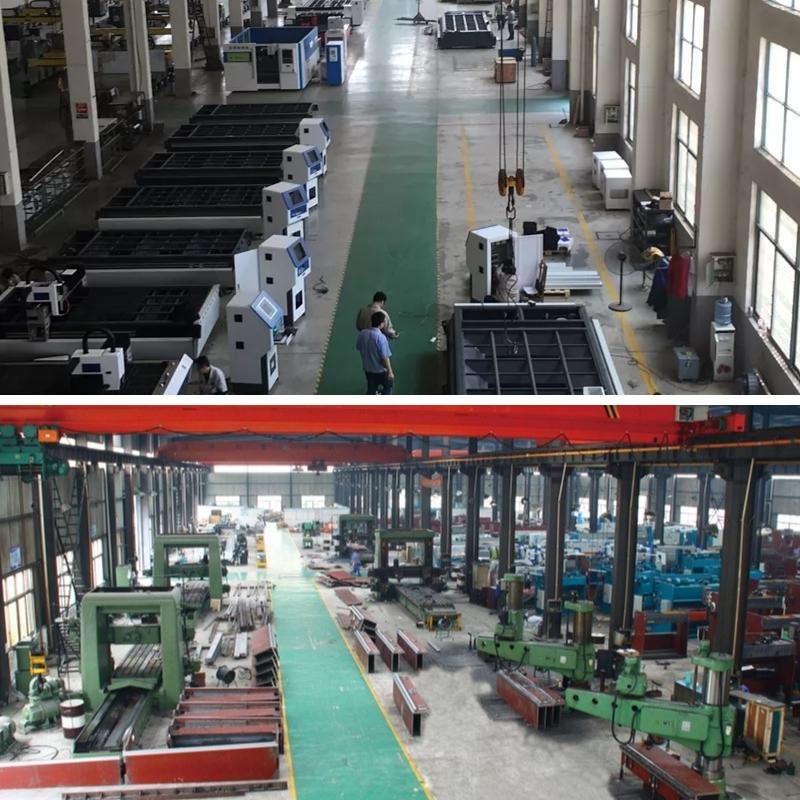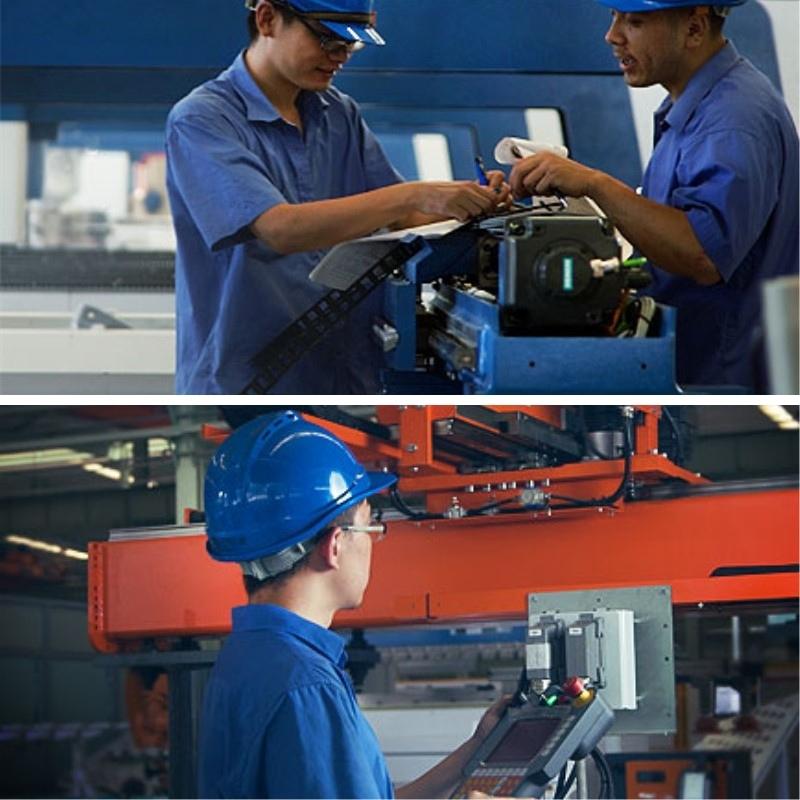 R&D and Production
Always adhere to the development strategy of leading technology, and continuously increase investment in R&D talents and expenses.

Make a production plan. Perform organizational management and implementation of production.

Accurately grasp the production tasks and arrange the procurement, storage and use of raw materials.

According to the production order, arrange the customization, storage and use of the packaging box.
Quality Inspection
Responsible for the operation of the quality management system to ensure the high quality of products.

Designate inspection standards, clarify inspection methods, inspection procedures and non-performing matters.

Responsible for the collection, summary and analysis of customer satisfaction information, and take measures to improve and perfect the quality work.

Ensure product quality can meet customer requirements.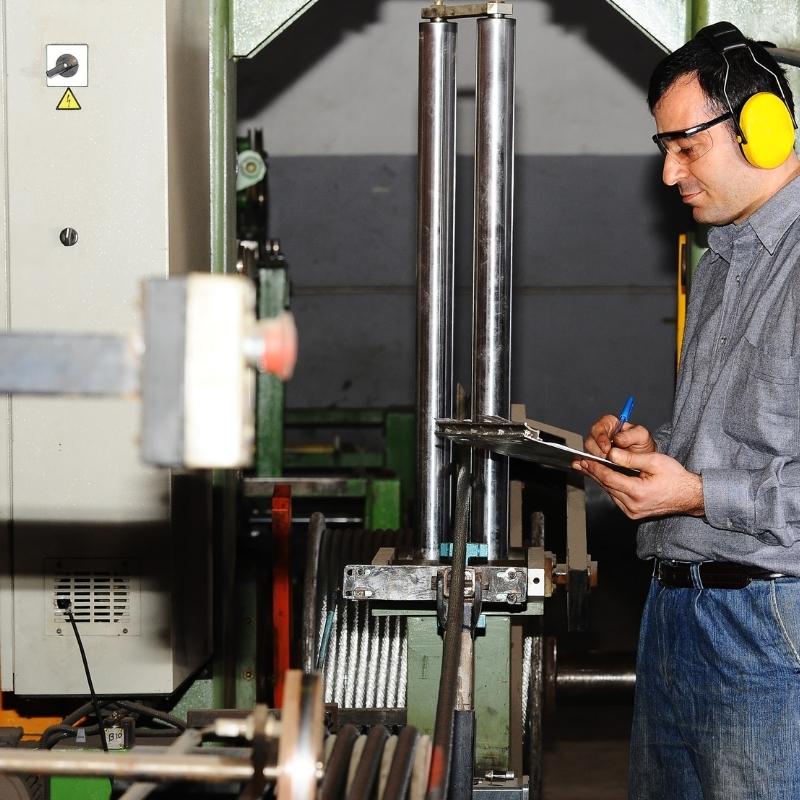 ---
Cutting Machine: Guide to FAQ
1.How to buy Industrial Cutting Machine?

Consultation: After receiving your request, we will recommend the most suitable brake for you.

Quotation: We will provide you with a detailed quotation according to the consultation. You will get the most suitable specifications, best accessories and affordable prices.

Process evaluation: Both parties carefully evaluate all order details (specifications, technical parameters and business terms) to eliminate any misunderstandings.

Place an order: If you have no questions, we will send you a PI (proforma invoice). Then, we will sign a contract with you.

Production: We will arrange the brake production immediately after receiving your sales contract and deposit. The latest news about production will be updated during the production process and the buyer will be notified.

Quality control: The entire production process of the machine will be subject to regular inspections and strict quality control. The complete Cutting Machines will be tested to ensure they work properly before leaving the factory.

Delivery: After the buyer confirms the brake, we will arrange the delivery according to the terms in the contract.

Customs clearance: We will provide the necessary transportation documents for the buyers who press the sheet metal Cutting Machine and ensure smooth customs clearance.

Support and service: We will provide professional technical support and service by the brakes via telephone, email, Skype, WhatsApp, online real-time chat, and remote service. We also provide door-to-door service in some areas.
2. Are you a factory or a trading company?

We are the manufacturer. With more than 20 years of production experience.
3. Where is your company located?

Our company is located in Ma'anshan City, Anhui Province, only half an hour's drive from Nanjing Lukou Airport. If you visit our company, we will arrange a special car to pick you up at the airport.
4. How long does it take to deliver the machine?

Durmark's delivery time is 15-20 days, and the goods are delivered strictly within the stipulated time.
5. What payment methods do you accept?

Generally, we acceptT/T, L/C, D/D and D/P payment. If you are our special customer, we can accept better payment methods.
6. How long is the warranty period of your machine?

For traditional machines, our warranty period is one year. For special non-standard machines, we may provide 2-3 years warranty, but it should be confirmed with our sales team in advance. During the warranty period, we provide free replacement parts.
7. Do you accept OEM customization?

Yes, we accept OEM customization, such as customized machine appearance, color, configuration, etc. Of course, the price of custom products is a bit higher. Please contact our sales team for details.Durmark Auto supports OEM or ODM customization and has provided OEM support to customers in Argentina, Russia, Canada, Australia, Philippines, Bangladesh, Kazakhstan, etc.
8. What is the minimum order quantity for your machine?

The minimum quantity we can accept is one, which can be customized by OEM according to your needs.
9. How do you ensure the quality of the machine?

Mainly control incoming inspection, production process, outgoing inspection and after-sales service to ensure the overall quality of products.

Quality control of incoming materials: full inspection, sampling inspection and batch inspection of all incoming raw materials and components. Distinguish defective products that do not meet the company's requirements, and make clear signs at the same time.

After the machine is completed, the precision is detected by advanced precision testing instruments, and the information is fed back in real time.
10. What kind of packaging does your machine use?

Since our machine is a large-scale equipment, it will be packed with rain-proof film and wooden box, directly into the container, and then fixed with steel wire, so that when the freighter is sailing at sea, the machine will not hit the inside of the container due to the swing of the ship , to ensure that the machine is intact. This container won't hold anything other than the machine you ordered.
11. How does your company provide after-sales service?

Dumark products are 20 years old and very mature for problem solving. In general, we can directly solve a lot of problems through video. For small problems during the use of the machine, we will arrange mechanical engineers to help you solve them remotely, and provide one-to-one guidance, such as sending text instructions or videos, to teach you how to solve the problem. If the part that needs to be replaced is within the warranty period, we will send it to you free of charge. Of course, you can also buy locally (if you can), which saves even more time. For more serious problems, if the way of remote guidance does not work, we will arrange engineer on-site service. In areas where there are agents, we will directly contact the agents to provide services.
12. Does your company provide training?

Yes, we support door-to-door installation, commissioning, training, maintenance, and repair services. Address all your concerns and questions.
13. How can I make sure the machine I ordered is right for me?

Before you place an order, our salesman will conduct detailed and in-depth communication with you to determine every detail you require, and finally provide the corresponding machine configuration according to your specific needs. We never recommend that you buy more expensive machines just to sell them. Expensive may not be for you.
14. Will your company provide relevant paper materials?

Certainly. Usually shipped with the machine, it also includes various manuals, operating instructions, precautions, circuit diagrams, hydraulic diagrams, etc.
---
Your Trusted Best Cutting Machine Machine Manufacturer
Durmark is a well-known machinery company in China, with high-quality Cutting Machine machine, low prices, and decades of manufacturing and overseas sales experience. Our products will surely satisfy you. Contact us now to get the latest discounted price. Welcome to consult!
Contact Us Now
Enter your inquiry details, We will reply you in 24 hours.
Phone can't be empty
Phone
Products can't be empty
Products you want
Verification code error